Excel Training for CPA Firms
We'll help your staff learn Excel and work faster
Hours saved:
0
... and counting!
Our students have saved 100,000+ hours by delegating manual tasks to Excel.
We will show your staff how to save time too.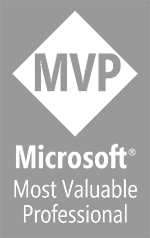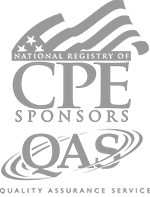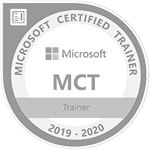 ON-DEMAND TRAINING PLUS LIVE OFFICE HOURS
With our exclusive Excel training program, your staff are able to learn Excel faster than they can with other alternatives such as YouTube videos, random webinars, and blog posts … because our training is organized  and structured specifically with CPAs in mind. It is on-demand, so they can learn at their own pace.
Plus, our training program includes optional live office hours, so your staff can get any and all of their Excel questions answered.
CPE Pass (124 CPE)
For CPAs who need CPE
On-demand training
Live office hours
Student union
Undergrad + Masters
12 months for only $540 per student
(Less than $5 per credit hour)
Campus Pass
For staff who do not need CPE
On-demand training
Live office hours
Student union
Undergrad + Masters
12 months for only $420 per student
(Equivalent of $35 per month)
Training Overview
We know that in today's world, there's no way around it … using Excel is a must.
One other certainty: people do not take full advantage of Excel. That means they spend more time than is necessary updating their workbooks.
We've developed an exclusive Excel training program designed to give your staff an easy step-by-step way to learn Excel.
Your STAFF will gain
● The know-how to optimize workbooks for efficiency and accuracy
● The key Excel features that are used over and over
● The ability to combine these features and functions to streamline workbooks
● The knowledge to automate routine tasks with Excel's most powerful tools, including PivotTables, Power Query, Power Pivot, and VBA
Your FIRM will gain
● Increased capacity to take on new clients or projects (because your existing staff will be more efficient)
● Ability to get the same volume of work done with less staff so that you can continue to provide excellent service when faced with employee constraints
● Improved design and turnaround time on client deliverables
● A consistent way to approach workbooks so that everyone is on the same page and so that any staff can update any workbook
Download Info PDF
We've prepared a one-page PDF that provides a summary of our group training.
Feel free to keep for reference or pass it along to a decision maker for review.
Here's what's included in our CPE Pass
Step 1: Learn the Speed Loop® process
The PROCESS to optimize recurring-use workbooks
for efficiency and accuracy
Step 2: Learn core skills in the Undergraduate lessons
The CORE Excel skills your staff will use over and over … and
how they fit together
Step 3: Learn automation tools in the Masters lessons
The AUTOMATION skills your staff will need to minimize manual steps in
recurring-use workbooks
Meet the Founder and Creator of Excel University
Jeff Lenning CPA
Microsoft Certified Trainer
Microsoft Excel MVP
In case this is our first time meeting, I'm Jeff, founder and creator of Excel University.
It's my goal and mission to teach CPAs and accountants how to use the power of Excel to save time.
As a CPA myself, I learned Excel years ago, becoming fascinated with how efficient and effective the program was. So much so that I became a Microsoft Office Certified Excel Expert. And I've been teaching Excel nationally for nearly two decades and have even earned the prestigious Microsoft MVP award.
Tweaking, learning and streamlining processes has helped me in attaining major productivity gains and in creating this exclusive Excel training program.
With this program, your staff can finally stop wandering around the internet trying to pick up random tips and tricks and learn everything they need to know right here.

Your Staff DO NOT Need
"To have more time to train"
They Need
"To train to have more time"
CPE Information
Instructor: Jeff Lenning CPA
Program Level: Basic
Prerequisites: None
Advance Preparation Needed: None
Delivery Method: QAS Self-Study (on-demand)
Expiration Date: One-year; auto-renews until you cancel
Refund Policy: full refund within 30 days or until you earn any CPE (whichever is shorter)
Field of Study: Computer Software & Applications
Access Begins: Immediately
Certificates of completion: Download with a passing exam score as you complete each lesson
Recommended CPE: 124 (earned incrementally after each of 32 lessons)
Materials: all materials are digital (no printed textbooks)
Objectives: State the 7 steps of the Speed Loop process, Recall 5 core features and functions of Excel, Identify 3 tools that help automate Excel.
Complaint Resolution: contact us at 949-200-7688 or [email protected]
Official Registry Statement: Excel University, Inc. is registered with the National Association of State Boards of Accountancy (NASBA) as a sponsor of continuing professional education on the National Registry of Sponsors. State boards of accountancy have final authority on the acceptance of individual programs for CPE credit. Complaints regarding registered sponsors may be submitted to the National Registry of CPE Sponsors through its webiste nasbaregistry.org.
FAQs
Do my staff have to be at a certain skill level? 
I've intentionally designed the CPE Pass to help Excel users at all levels. Here's how. The lessons proceed in order, starting at the beginning. But, students can skip around to lessons as desired. For example, if you already know VLOOKUP you can skip that video and related exercises.
Will the training be too difficult?
I have implemented everything I learned about teaching Excel over the past decade. And as a result, I use common language to explain concepts rather than trying to make myself sound smart by using techie terms and acronyms. I use everyday plain language to make the technical topics easy to understand. I teach each topic in a specific order so that skills are introduced at exactly the right time (not too early) and each lesson builds on the last. That way, there is nothing introduced that is a difficult surprise.
Which version of Excel is required?
The core skills taught in the undergraduate lessons are available in most Excel versions, including Excel for Windows, Mac, and online. However, the automation skills taught in the masters lessons require a fairly modern version of Excel for Windows that includes Power Query and Power Pivot.
How much time will it take?
Given that students arrive with different experience levels and goals, it is hard to say for sure. Some students want to watch all videos, complete all exercises, all extra credit exercises, read all text, review all of the additional resources, complete all puzzles and gamification elements, and so on. Whereas some students simply want to watch the videos. I've designed the program so that students can choose their own adventure. Students can work through the material as fast or slow as desired.
Can't my staff just figure all of this out on their own?
Well ... maybe ... but that will take way to long. As Steve Jobs said, Time is our most precious resource. My training program is designed to help students learn Excel in the most efficient and effective possible way.
How do the group licenses work? 
A designated training coordinator will acquire a group of licenses. The licenses themselves do not expire. Once the license is assigned to a staff person, the one-year enrollment period begins. Licenses can be transferred to different staff at each annual renewal period (but not monthly or weekly). Once a license is assigned to a staff, it is locked to that staff and can't be transferred.
How do I assign licenses?
Once you register, you'll receive a login and link to a screen that enables you to assign the licenses at will. The training coordinator can enter the students individually, or paste or upload a csv to assign them in bulk.
What if I have more questions?
Just contact us ... we are happy to help!