Student Success Story: John
"When Jeff does the opening session, he talks about the new features that have come out. We may not have them yet because he gets an advanced copy, but it gives us something to look forward to. We know that when it comes to our computer, we can save even more time and be more efficient. It is just a win-win."
Results
Standardized his processes

Structured his workbooks in an easier to use way

Built a network of other Excel users to work alongside

Saved time finding solutions to problems that arise
Improved Processes with Excel
Detailed tutorial videos

Live calls with tutors and other students

Techniques and strategies that are proven

Detailed information about the latest updates in the software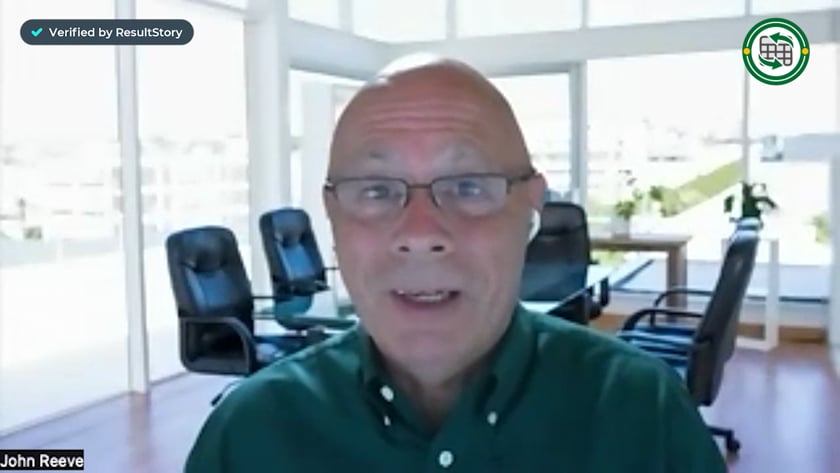 What was life like before you joined Excel University?
My name is John Reeve, and I am located in Colorado. 26 years ago, along with my wife and business partner, I started Perfection Data. 
I looked at the Excel University website and saw how it was structured. Structure has been a weak point of mine. I simply did not have any, and I was all over the place putting band aids on everything! 
I was not building my workbooks to be uniform with my data and code results. I would come back later and forget how a certain thing had been done. 
When I went from one workbook to another, different methods were being used and it was not working. My day to day tasks became more and more frustrating.
What has changed since you joined Excel University?
The Excel University approach lined up well with the way I think. Every other week or so, Jeff has an hour where he invites his students on to a call. 
He does a mini lesson, a Q and A session, and then we talk about successful things that we have learned from him and applied to our business or projects.
What makes Excel University better than searching Google or YouTube?
Jeff is a really personable guy, which makes a big difference. I feel that he is more than someone behind a camera. The interaction when we do our Zoom calls are great because you can see his face. 
If he does not know something, he will put the question out to the group. There are a lot of people on the calls with a real depth of knowledge that he makes use of. 
He is not coming in and saying that he knows it all. There is no doubt he is very knowledgeable but he is always willing to learn more.
What is one of your favorite time-saving techniques?
What Jeff stresses in his teaching is uniformity and going through the process. Following this method results in saved time because I am not hunting around trying to remember how things are done. 
Now, everything is the same each time and it makes more sense to me, which cuts down on my frustration. My job satisfaction is now a little bit higher and that has been a big benefit to me.
Would you recommend Excel University?
I think Excel University is a great resource with amazing value. The way the course approaches new skills helps you to learn. 
You go through the exercises slowly, and repeat it more than once to cement the idea in your brain. When we have the office hour calls, his patience with all of us is amazing. 
Jeff could be working with someone who has used Excel forever, or someone that is a newbie, yet still makes everyone feel at ease. There is no intimidation there. 
I believe Jeff is able to make his students comfortable to learn and expand their knowledge no matter what their skill level is.
Subscribe to Receive Excel Tips via Email