Student Success Story: Sherry
"My biggest win as a result of joining Excel University has been increasing my Excel knowledge exponentially without very much effort."
Results
More confident in her abilities

A better grasp of basic functions

Built an automated system 

Saved her client $230,000
Became confident in her knowledge Excel Functions
Easy to follow lessons and tutorials

Regularly updated course content

Individual help and support

Practical lessons and exercises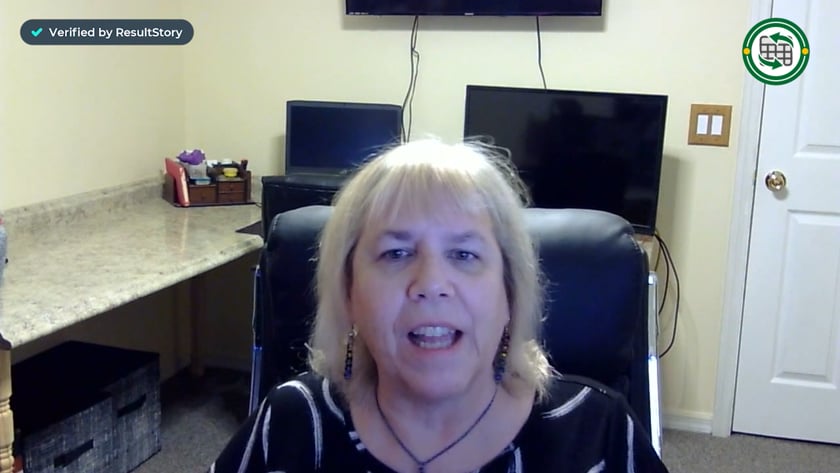 What was life like before you joined Excel University?
My name is Sherry Barnes-Fox, and currently I am working as a Project Analyst for Signature Consultants, and the client is Medtronic who is a medical device company. 
There were certain Excel functions I simply could not grasp. I have read the various web pages and watched videos to understand, and I just couldn't get it.
What has changed since you joined Excel University?
During the process of learning through Excel University, I finally started to understand. It was like magic! 
Because I am so comfortable with the formulas and functions now, I can just whip through them like it's nothing, and get that back to my boss or a coworker immediately. They can move on and deadlines are met, plus I don't have to stumble through anything. 
As a result of the automation, I am not the only one that can do this, which has been another issue. Only I could do it and if I was not available, it could not be done. Now there are multiple people that are trained in the process, and it is much simpler.
What makes Excel University better than searching Google or YouTube?
I did the Google thing. The problem is that most of the time you don't know what exactly you are looking for. You know that you need to do something, but you can't describe it! 
When you can't put what you need into words to search for it, then you will not be able to find any useful information.
What is your favorite time saving technique?
Recently, I built a workbook as a result of some additional functions I had learned. I created a logbook that logged the time-based results, which go up all the way up to the top decision makers. 
It turns out that we have saved over 3,000 man hours in six months, and $230,000 with just this process!
Would you recommend Excel University?
You should do the webinar, and after sitting with Jeff for an hour, you will realize that you absolutely have to do this. I have received multiple personal emails from Jeff when I got stuck. I felt stupid because I could not figure it out, and he was very encouraging. It felt really good and I went back an hour later, figured out the puzzle and was able to move on.
It's that personal one-on-one and encouragement I received that makes the course special. I am more than just a financial commodity to him, it is a personal thing. 
Although he is an MVP and knows this stuff inside and out, it is presented in a way that a basic, intermediate, or advanced user can comprehend and start utilizing on a daily basis