Student Success Story: Anna
"The best part of Excel University is how quick you can learn and progress through the levels. I needed to get a quick knowledge of Excel with my internship, so Excel University was the perfect way to do that. I was able to learn a lot in a short amount of time."
Results
Gained basic Excel knowledge rapidly

Helped her settle into her internship

Promoted a desire to learn more about Excel

Learned new functions that can be used for a variety of purposes
New Excel Skills Obtained
Guided video lessons with clear learning outcomes

Workbook assignments to confirm knowledge

Clear learning progression, from beginners to advanced users

Expert course tutors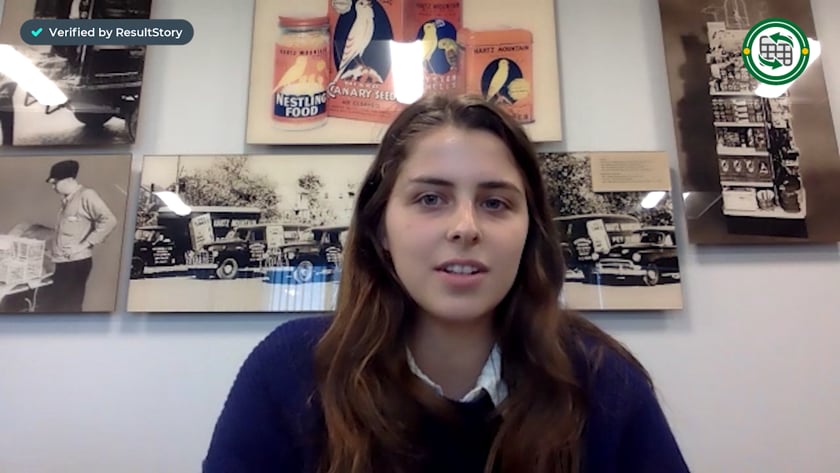 What was life like before you joined Excel University?
My name is Anna, and I am based in Secaucus, New Jersey. I am currently a summer intern at Hartz Capital. Prior to Excel University, I had zero experience with Excel. 
A large part of this internship is learning about things that are useful for finance positions like Excel and programming, so it was great to have Excel University so that I could get a good start.
What has changed since you joined Excel University?
I have learned a lot so far. I like the combination of watching Jeff with the video lessons, while also having the workbooks and quizzes. I think all of those things combined is a great way to learn. 
I would say I am more confident, and Excel University has inspired me to take an Excel class at my university even though I am not a finance or business major. Excel University has shown me that it is a useful skill to have.
What makes Excel University better than searching Google or YouTube?
I do think Excel University is a lot better than using Google or YouTube. That is because everything is in one place, and it is useful to have all the videos.
At the beginning of each video, Jeff gives an outline about what you will learn, which is something that a lot of YouTube videos do not provide. That extra layer of guidance is so useful. 
The other resources you find by searching on YouTube do not have workbook assignments like Excel University. With Excel University, we have workbook assignments, and those are really helpful.
What is one of your favorite time-saving techniques?
I feel that the pivot tables have been helpful, and also learning the different functions that you can use has been new to me.
I really like the VLOOKUP function specifically. That one has been helpful during my internship already.
Would you recommend Excel University?
I would recommend Excel University to everyone at any level of experience. As a beginner myself, I would definitely recommend it to other beginners who have no prior experience. 
I would also recommend Excel University to people who have a more intermediate or advanced level of Excel who are looking to refine their skills. Any person can learn a lot because there is so much in Excel to learn!
Subscribe to Receive Excel Tips via Email