Student Success Story: Tracy
"Learning how to use Power Pivot and macros was definitely a big win for me. I really like that I can see the improvements we are making and that I have more knowledge to share with others."
Results
Can now use Power Pivot and macros

Developed time saving systems

Used macros to make remote work more efficient

Gained new knowledge that could be shared with colleagues
Deeper Understanding of Excel Functions
A hands-on approach

Detailed guides

Practical activities, with templates

A clear and logical course progression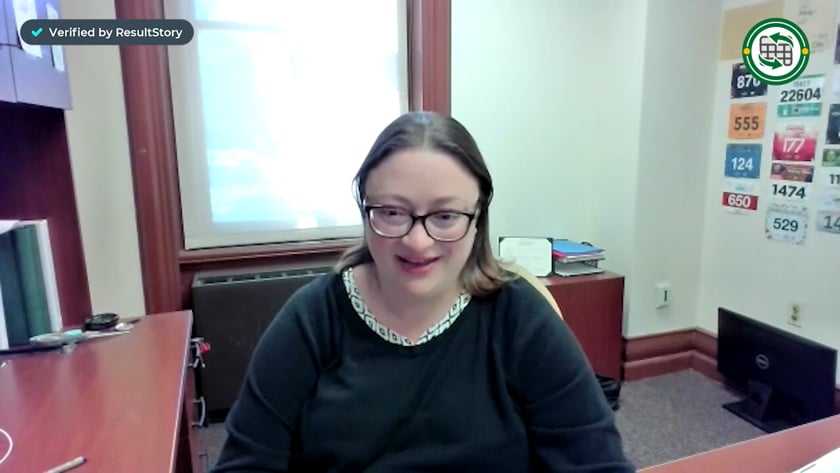 What challenges did you have before Excel University?
My name is Tracy Berman-Kagan, and I work as a controller for Gallaudet University in Washington D.C., which is a university for the deaf and hard of hearing. 
Everything we do is in Excel, and the spreadsheets we use are old and clunky with a million tabs in them. Every month when we used them, it always felt like there had to be a more effective way. 
It was a feeling that there must be a formula or process out there that could make everything more efficient.
What has changed since you joined Excel University?
I saw the benefit of Excel University towards the end of the undergraduate program and in the masters program where I learned a lot more with Power Pivot and VBA. I also started using macros, which I had never learned before.
What makes Excel University better than searching Google or YouTube?
Excel University is definitely better than the free resources out there. There is so much information about Excel that it is very difficult to learn from a free one-hour session. 
The Excel University website has a lot of information like past articles, templates, videos, and other examples. It is example-heavy and hands-on. Out of all of the CPE offerings that I have taken, this has been the most useful.
What is one of your favorite time-saving techniques?
When we first went to remote work during COVID19, we struggled to save our Excel files to a PDF format. I created a macro that opens up an Excel workbook and formats all visible tabs to the right page layout.
This macro does all the tedious work of making sure the PDF is one page wide, then it selects all of them and saves it to a PDF before it closes the work. 
The act of doing this without having to physically open up an Excel workbook while maintaining consistent formatting across all of the PDF's was a huge time-saver.
Would you recommend Excel University?
I have recommended Excel University to coworkers and colleagues and other people that I have interacted with. 
I think that Excel University is good for people who use Excel regularly, and are familiar with the basics but feel like there is a better way of doing things. There is almost always a more efficient method, you just have to find it!
Subscribe to Receive Excel Tips via Email