Student Success Story: Sean
"The biggest win for me is saving more time. It has also helped me use Excel and understand it on a deeper level. I now have a much greater understanding of what Excel can do."
Results
Days of time saved every month
Automation of complex tasks
More confidence with advanced Excel features
A deeper understanding of Excel
Improved Efficiency
Detailed lessons and materials
Useful tools to help you implement new techniques
A well structured program
Progression from beginner to advanced levels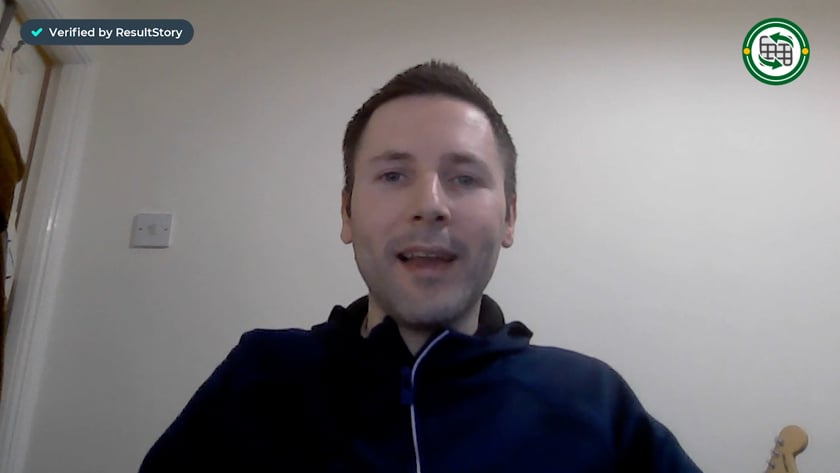 What challenges did you have before Excel University?
My name is Sean Murray, and I am based in the UK. I work as the Finance Manager for Howe Robinson Partners, a private shipbroking firm based in London.
Excel has always been a widely used tool within the finance and accounting industry. I have always been self-taught with Excel.
I have picked things up from colleagues and a bit of research through Google. This has meant that I never had a full, complete understanding of Excel and what it can do.
What has changed since you joined Excel University?
From an efficiency point of view, many things I encounter in my day-to-day role, like data analysis, have become more efficient. Things like taking lots of data and analyzing it to produce reports have become more manageable.
One thing Excel University has allowed me to do is complete tasks like this quicker. This has had a positive impact on my work-life balance and my performance within my current role.
The skills I have gained through my participation in Excel University have allowed me to produce work faster for senior management.
What makes Excel University better than searching Google or YouTube?
The way the courses are structured with Excel University makes it more convenient than searching on Google or Youtube. Also, Jeff is a great instructor.
He has constructed the course the same way you see in a university. You start as a graduate and kind of work your way up to a full master.
Then there are also the videos that clearly explain every new idea or process, along with excellent demonstrations and files to use.
There are also additional research and supporting items like articles or links to magazines for each of the areas covered. You do not get that when you search the web for information.
What is one of your favorite time-saving techniques?
One of my favorite tools has been recurring workbooks. Before, I would set one up from scratch every time, but thanks to what I have learnt through Excel University, Excel does all the work.
Each month I open up a workbook, and it is just a case of importing new data and letting Excel publish the results. Before, I would be constructing formulas from scratch and many other time-consuming tasks.
Completing a task like this used to take me two or three days, but now, it only takes a day at most, thanks to Excel University. Excel University has effectively saved me two days just with this one method.
Would you recommend Excel University?
I would definitely recommend Excel University. I think any finance or accounting professional, where Excel is part of their day-to-day work, could benefit from this course.
It is great for just about anyone with an interest in using Excel. If people want to learn the fundamentals to build upon, Excel University is the one.
Subscribe to Receive Excel Tips via Email