Student Success Story: Tom
"With the tools that I have learned and implemented, my days are no longer filled with troubleshooting problems. I am now able to come up with the answers that my boss needs to run the business more effectively."
Results
A better understanding of complex Excel functions

More confidence at work

Improvements to business processes

Hours of time saved
Expansion of Excel Knowledge
Easy to follow video tutorials

Exercises and activities to practice new skills

Clear progression through the program

Based on real-world knowledge and experience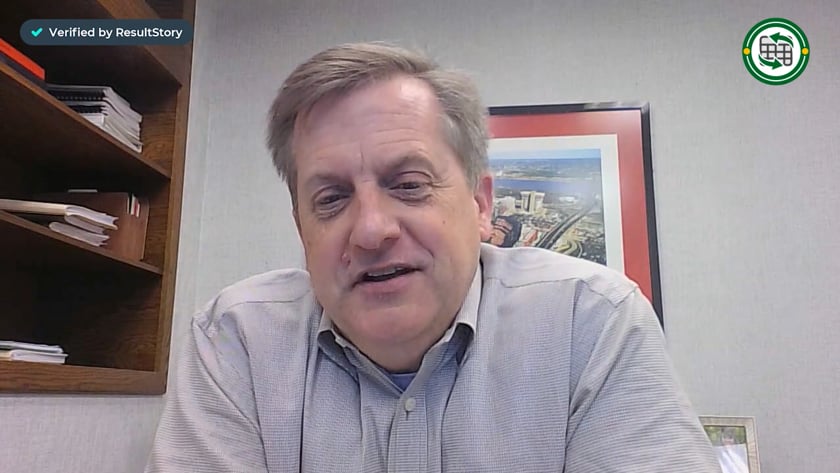 What challenges did you have before Excel University?
My name is Tom Tomlinson, and I am a CPA from Terre Haute, Indiana. I started with a company called Revolution Company about three months ago.
I have always been frustrated with the speed of my work or lack of knowledge about complex processes. It sometimes felt like I was not working smart enough to get the job done.
When the job I was at ended, we were in a state of transition at home. I was looking for a way to get better at my profession and regain some confidence.
I realized that I need some newer tools to be up to speed on Excel, and Excel University was the place to do that.
What has changed since you joined Excel University?
There were some things taught early in the program that were pivotal for me during the course and afterwards in my job. 
Specifically, the work we did with Microsoft pivot tables was huge, and then the SUMIFS command which I did not know much about before. 
As I have become more comfortable in my current position, I have created applications that make using those tools and extracting the necessary information so much faster than before. 
I am in a role today that I thoroughly enjoy doing. I feel like it is a good match with my skills and experience. I have the resources and the team to get the results we need on a consistent basis.
By being more proficient in Excel, I have been able to take more time away from the office to enjoy life.
What makes Excel University better than searching Google or YouTube?
YouTube is pretty good at helping fix simple problems depending on how well the person making the video explains the process. 
I think the way in which Jeff has designed Excel University is incredible. Everything is simple to understand and easy to follow.
There are great illustrations shown in the video, and when it is your turn to do the homework, you know how to proceed. I learned so much about the different functions within Excel with this training.
What is one of your favorite time-saving techniques?
My wife and I have worked hard on our own personal finances and keep close track of incomings and outgoings. 
We have a weekly meeting where I put together three sheets showing our financial position that I print out and share. 
Doing this used to take hours every week and was so painful to do. Now it can be done in less than 15 minutes a day, which is a massive time saver.
Would you recommend Excel University?
I have recommended Excel University to a number of different people. I have recently recommended it to one of my other controllers who is an Excel user and wanted to learn more. 
I always speak very highly of Jeff and Excel University to anyone who asks, and the feedback I have had from other students has been positive. Everyone I know who has gone on to sign up has had a positive experience and feels it is worth the investment.
Subscribe to Receive Excel Tips via Email