Student Success Story: Tianqi
"Excel University gives me more time to learn about other things, because it saves me time at work. I now have the opportunity to be involved in more projects."
Results
Time savings on repetitive tasks

Easier data manipulation with macros and functions

A deeper understanding of advanced Excel functions

More confidence at work
Developed Professional Excel Skills
Easy to follow tasks and tutorials
A well structured program
Activities that replicate real-world use cases
Supportive and accessible tutors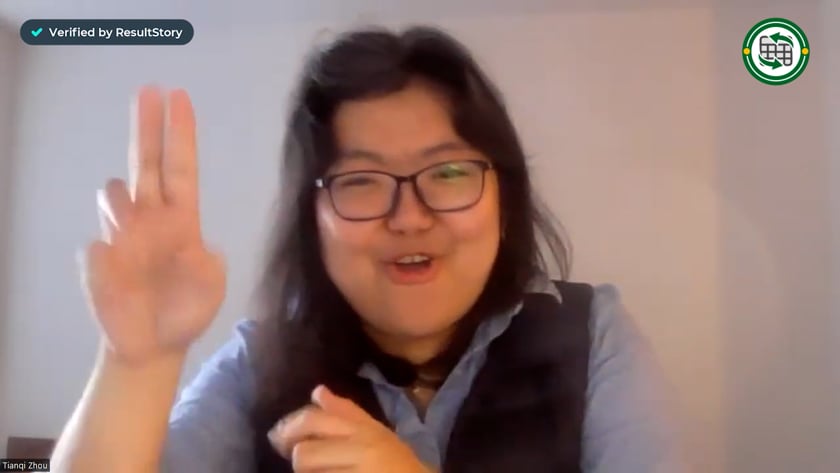 What challenges did you have before Excel University?
My name is Tianqi, and I live in Maryland state where I work for Gallaudet University. I am an accountant, and my manager at the university wanted me to improve my skills.
I needed to be able to use more macros and functions in Excel. I typically need to pull a lot of reports and I spent a lot of time doing that. With the Excel University course, I figured out how to save time with these tasks.
What has changed since you joined Excel University?
The techniques I have learned have saved me a lot of time. For example, before there was a lot of data analysis and everything was a step-by-step process I would follow. 
Excel University got me ready to approach tasks with a deeper technical understanding. Now I can do things in one click and the data is just there and ready for me. It is very cool! 
My supervisor took the same course as well. It was great for us to talk together and figure out how to work out the more complex tasks. We had a lot of fun with the course.
What makes Excel University better than searching Google or YouTube?
I feel like Excel University is deaf friendly. It has captions and practice files with answers ready that you can read. You have everything at your fingertips so it is not even necessary to look at the video. 
I can just look in the files for what I need and the explanations are there. Even if you cannot follow along with the video, the written tasks and instructions are very clear. 
It has been great to have everything easily at my fingertips. Overall, the course is very flexible, making it easier for the end user.
What is one of your favorite time-saving techniques?
I had one project that I would typically spend about three hours on. Now with the skills I learned with Excel University, that has been knocked down to one hour. The time savings have been amazing.
Would you recommend Excel University?
I would recommend Excel University to anyone who works with numbers, especially accountants or people working in finance. 
It would also be useful for just the general public, because Excel University also provides basic courses. Even those just using Excel for personal purposes can gain something.
Subscribe to Receive Excel Tips via Email