Student Success Story: Jorge
"My biggest win with Excel University has been the enhancement of my skills and the time savings. I am more efficient and I am able to figure out Excel problems a little bit easier than before."
Results
Improved his skills in Excel

Became more efficient at work

Better work-life balance

Able to automate complex processes
Improved Excel Skills Made Jorge More Employable
Clear progression through levels

Work at your own pace

Interesting tasks to consolidate knowledge

Expert teachers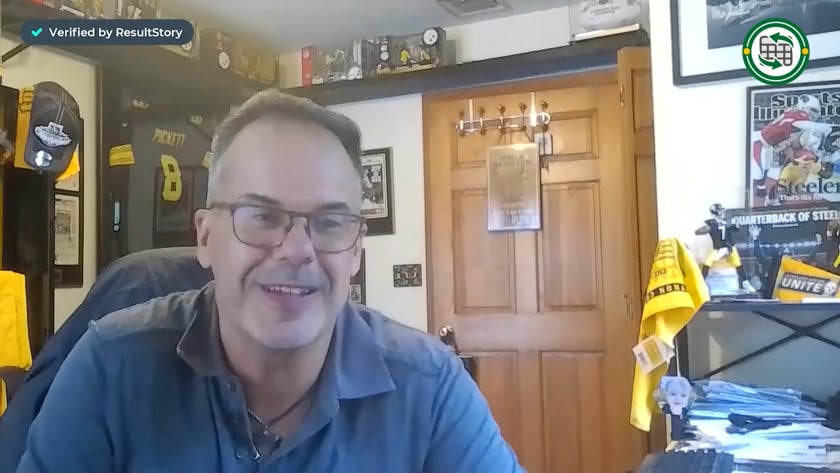 What was life like before you joined Excel University?
My name is Jorge Cabrera. I am in New Jersey, and I work for Extreme Networks as a Sales Operations Analyst. Excel is a huge part of this role. 
My goal with Excel University was to continue working on my skills. When I was in between jobs, it was the perfect opportunity to start. After I saw the free webinar, I decided to try it out. 
From the beginning, I found it to be a great resource. It was easy to use, and very relatable. I took the opportunity and signed up. I had the time to improve my skills and I felt it would help me as I was interviewing for new positions.
What has changed since you joined Excel University?
What I learned with Excel University came into play as soon as I started. A lot of the stuff that my current organization had was manual and not repeatable. 
Jeff always mentions that if it is a repeatable process, you should automate it. That was my goal at Extreme Networks from the very beginning. 
I jumped in, looked at some of the processes, and immediately thought of how to make them more efficient. I have used a lot of what I learned so far from Excel University to do that. 
I still have a lot to go, and I am jumping in to take extra classes in between meetings when I can. It has definitely been a huge help for me in my new position and has added a lot of value to some of the current processes.
What makes Excel University better than searching Google or YouTube?
Jeff is very relatable in the way he presents the topics. He repeats basic skills, so you can practice them multiple times to reinforce your knowledge. 
It is structured in a way where you take the classes, and then take your tests all at your own speed. Then he has the fun little projects that you can use for extra credit. They put a lot of the skills into practice.
I found Excel University overall very easy to use. If you don't get it the first time, he will repeat it again and again until you do. 
I went back to the beginning and did the course from freshman year, and now I am in senior year. Even if you know something already, he will have some tricks that can help you save time.
What is your favorite time saving technique?
The bottom line is that we are all very busy, so any shortcut you can use to help save time and effort is a great thing.
The skills you will learn definitely help with work-life balance, because you can get stuff done. I have only been in the role for two months, but I have already gone in and rebuilt the forecasting model using a lot of the automation tricks that I have learned.
The old process was all about manually entering numbers. Automating this saves time every day in a real and quantifiable way. When you add it up, it must be hours and hours of time saved. 
I anticipate these time savings are going to grow even more as I jump into different aspects of the courses on Excel University.
Would you recommend Excel University?
I would absolutely recommend Excel University, and I already have recommended it to some of my coworkers. When I came onboard I let them all know that I had been using it to prepare for my role and that it is great. 
Excel University is very easy to use. You complete lessons at your own pace when you have time. I think I love the structure of it. Everything is very relatable, and easy to understand. If you get a chance, do it!