Student Success Story: Joe
"My biggest win so far with Excel University is having my eyes opened to the power of pivot tables. That is not something that we did a lot of in the engineering world, but I am starting to see the benefits and how they can make life easier.
"
Results
A deeper understanding of pivot tables

The ability to streamline existing processes

Now has the skills and knowledge to assist his wife

Learning new techniques that can be applied directly to the tasks he is completing
Improved Understanding of Advanced Excel Functions  
Detailed lectures

Lessons and tutorials to put theory into action

Expert instructors

Clear progression from beginner to advanced lessons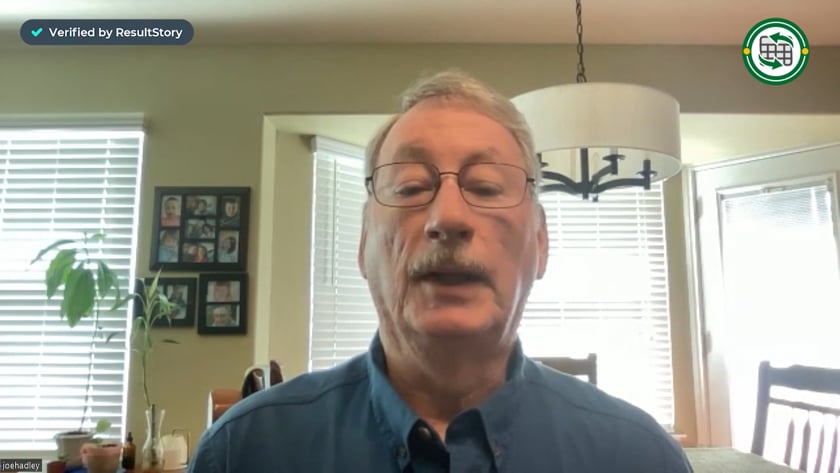 What was life like before you joined Excel University?
My name is Joe Hadley, I live in Missouri City, Texas and I am currently retired. I spent 42 years in the chemical engineering industry, and retired in 2016. 
When I retired, I began assisting my wife with more business-related calculations using spreadsheets. I felt like I lacked the skills and knowledge to be efficient with a lot of things I was doing.
I felt like there was something I could do to make life a little easier with the daily repetitive tasks my wife was having to complete.
What has changed since you joined Excel University?
What caught my interest was the Speed Loop concept in Excel University. Now as we get to pivot tables, I am seeing where that may be useful in the things I am doing to assist my wife.
What makes Excel University better than searching Google or YouTube?
Excel University is better than Google or YouTube because It takes a focused approach. It is also being taught by someone who is obviously an expert in Excel. 
The lessons reinforce the steps that you have just covered in the lectures. Overall, the ability to listen to the lectures and then try it for myself has been a big plus. 
I have already been able to take a few of those techniques and apply them to other spreadsheets to simplify the process.
What is one of your favorite time-saving techniques?
One of my favorite features is SUM total for when you are summing up different sections in a list of information. I find it very useful, and if I knew it in my past career it would have made things a lot easier!
Would you recommend Excel University?
I would recommend Excel University to the users out there that think they know Excel but may be set in their ways. 
Even with techniques they have been using for ten years, they may not really understand the background of why they are taking those steps. 
With an open mind and the help of Excel University, you can easily find a way to get from point A to point B in a faster and more efficient way.
Subscribe to Receive Excel Tips via Email