Excel: 3 Simple Ways to Improve Reliability
FILES
We are offering a discounted Undergrad 1+2 bundle for CPA Academy participants.
This CPA Academy offer is for Undergrad 1+2. Check out our complete Topic List to see which Excel items are covered in all Excel University courses.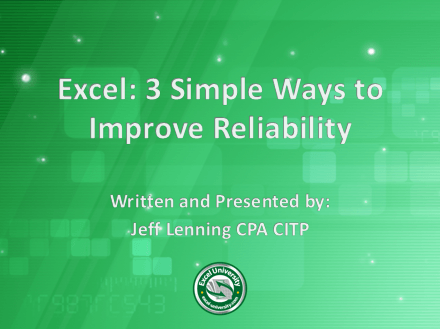 Notes:
Course enrollment period is one year, per NASBA CPE standards.
Use the voucher code provided during live webinar.
Voucher code expires as discussed in the webinar.